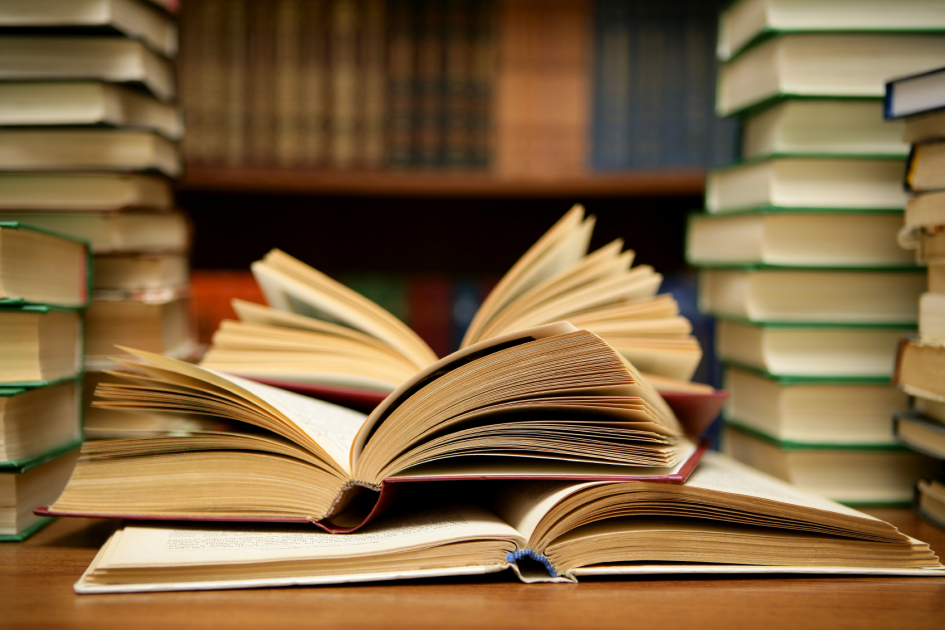 I always look back on the previous year of reading at the start of the new one. 2022 turned out to be a rather mediocre reading year – whereas I usually get to an average rating of 3.5, 2022 only made it to 3.3 – and that also feels about right.
I like to start a new year on a positive note, though, so I will concentrate on my reading highlights of 2022.
Early in the year, I read the final instalment "The Untold Story" of Genevieve Cogman's "Invisible Library" series. It is a brilliant finale to a series about Irene, secret agent of the Invisible Library, permanently caught between the Dragons (Order) and the Fae (Chaos)… A wonderful blend of spy thrillers, fantasy, high stakes adventure with great characters, I've loved this series from start to end.
»And here in the Library, even if our outer layer is order, we have an inner heart of chaos. We read too much for it to be anything else.«
Another highlight came in February by way of the most misunderstood book of the year: Heather Havrilesky's "Foreverland: On the Divine Tedium of Marriage". Untypically for me, this is not fiction but a kind of memoir – the memoir of Havrilesky's marriage of 15 years at the time.
The appeal to me was that Havrilesky is completely honest: There is no "happily ever after".
»Forever is two immortal elves, sipping pink champagne by a burbling stream, then exploring the wild, gorgeous woods around them in everlasting harmony. Forever is set in New Zealand, not New Jersey.«
There will be issues and that – not the illusion of eternal happiness – is real. Acknowledging that along with the wonderful aspects of long-term relationships can really help.
»I wrote this book to explore that tedium, along with everything else that marriage brings: the feeling of safety, the creeping darkness, the raw fear and suspense of growing older together, the tiny repeating irritations, the rushes of love, the satisfactions of companionship, the unexpected rage of recognizing that your partner will probably never change. And in writing this book, I discovered new layers within my marriage and myself, haunting and chaotic, wretched and unlovable.«
I usually add only five-star reads to my review of the year but I'm going to make an exception for Taylor Jenkins Reid's "The Seven Husbands of Evelyn Hugo" which got "only" four stars from me.
It gets the honorary star for the LGBTQ* representation as well as doubling as a memorial to Elizabeth Taylor, one of the first and most extraordinary allies, unwavering to the end.
»I'm OK with the fact that sometimes doing the right thing gets ugly. And also, I have compassion for myself. I trust myself.«
I also didn't expect "The Kaiju Preservation Society" by John Scalzi to end up on this review but when I read it at the end of March, it was the perfect light read. But Scalzi himself said it best:
»It's a pop song. It's meant to be light and catchy, with three minutes of hooks and choruses for you to sing along with, and then you're done and you go on with your day, hopefully with a smile on your face. I had fun writing this, and I needed to have fun writing this. We all need a pop song from time to time, particularly after a stretch of darkness.«
Mission accomplished, John!
Another wonderful surprise came up in April: "Call Us What We Carry" by Amanda Gorman. I'll just lazily quote myself from my review because it's still true:
"I'm not sure what to say or write about this collection of Amanda Gorman's poetry. Any words I could find would still fall short to describe how amazing and emotionally moving, intellectually brilliant, witty and intelligent this is."
It was June when I met my next great read (which might not yet have been translated into English): "Bretonische Nächte" ("Breton Nights" in English) by Jean-Luc Bannalec which is part of Bannalec's "Kommissar Dupin" series. This series by German author Jörg Bong is basically a "cozy" (I hate that term!) mystery about murder, secret gardens, rare birds and coffee!
I'm also not sure if and when Dörte Hansen's "Zur See" will be translated from its native German but it so much brightened an otherwise unattractive October and it made it to my favourite books of all time so it just must be mentioned here!
Nothing else in my books of 2022 really demands being mentioned even though there were a few other really good reads! And just like that I've written myself into a good mood for 2023. 🙂
I wish you and yours all the best for 2023 and may there always be great books in your path! Happy new year!
English version: Ceterum censeo Putin esse delendam
German version: Ceterum censeo Putin esse delendam
---